Can electric cars cross the Nullabor? 2022 Polestar 2 just did it with Biofil EV fast chargers powered by 'chip grease' – Car News
Polestar Australia and a retired engineer have gone out of their way to prove a point: all-electric vehicles (EVs) can drive across the famous Nullabor Plain despite the obvious charging infrastructure challenges.
Yes, an example of Polestar Australia's soon-to-be-released midsize electric vehicle Polestar 2 has traveled over 700km between the Western Australian towns of Caiguna and Southern Cross, but how did it do it?
Well retired engineer Jon Edwards noted that the proposed 'EV highway' in WA leaves a significant gap on the Nullabor and therefore prevents EVs from being able to drive across the country so he has decided to solve the problem himself.
Learn more about the Polestar 2
The solution? EV fast chargers powered by waste "chip fat" (vegetable) oil from the Caiguna Roadhouse, of course. Dubbed Biofil, the new stand-alone technology has allowed the Polestar 2 to sustainably charge while completely off-grid and en route to Perth.
Biofil extracts energy from waste oil via a generator, fryer fat from fryers comes from seed crops (canola, sunflower and others) that absorb carbon dioxide (CO2) and sunlight. The CO2 produced to power EV fast chargers is the equivalent of that absorbed.
"Polestar is thrilled to share its passion for innovation and sustainability with visionaries like Jon Edwards," said Samantha Johnson, Managing Director of Polestar.
"Transforming a waste product into a CO2-neutral charging solution, which connects Australian electric vehicle owners from east to west, is the kind of ingenuity that has led to so many Australian innovations."
Mr. Edwards added: "The cost of installing an equivalent solar-powered EV fast charger is more than five times the cost of building the Bi0fil fast charging unit.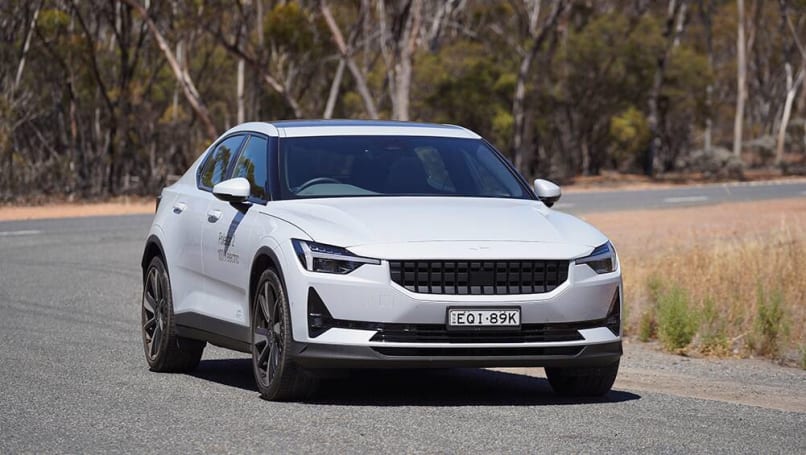 "Solar power would not have been economically feasible for such a low-traffic location, making Biofil the environmentally friendly interim solution for electric vehicles traversing the Nullarbor right now."
For reference, the Caiguna Roadhouse connects WA to South Australia, located 370 km east of Norsemen and 370 km west of the SA border. Halfway, it now allows EV drivers to conquer the Nullabor. Who would have thought?