The Big Interview: Ollie Bird – Let the Music Play

Previous

Next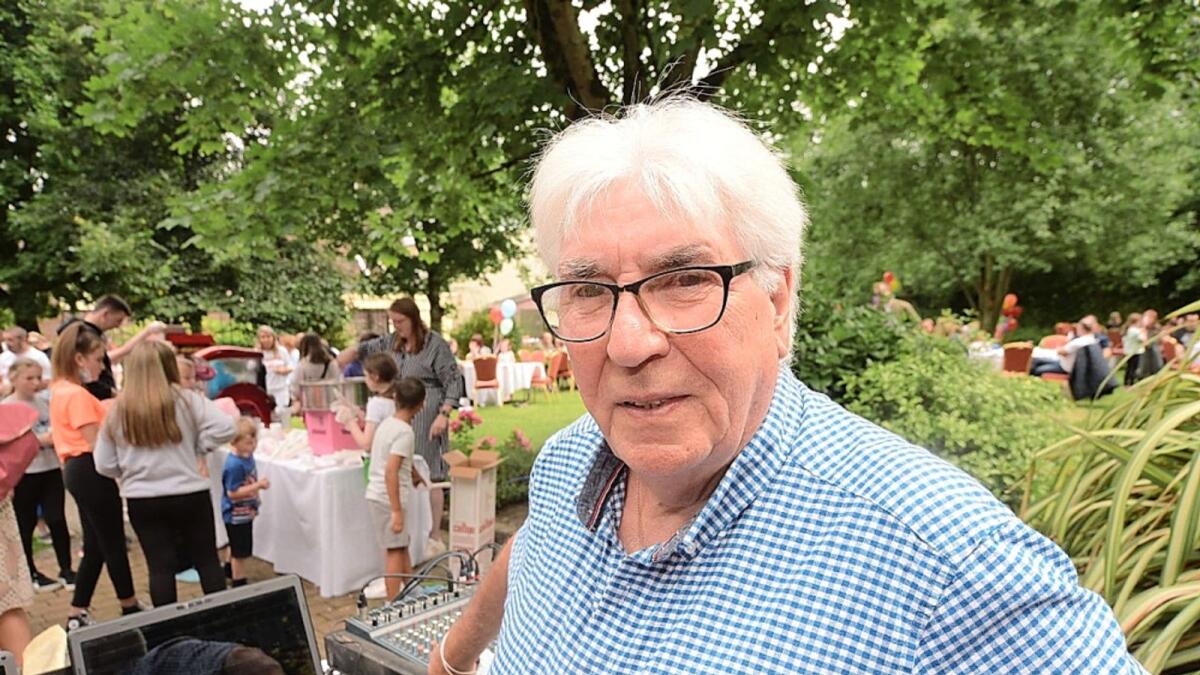 The era of the showband. It was a golden age for singers and musicians; a time of plenty – at least when it came to finding work.
The era spans the 1950s, if not a little earlier, through to the 1980s. A few bands lingered longer, but the 1950s, '60s, and' 70s were showbands – and Ollie Bird was there, right in the middle. of it all, earning a living as a bassist with outfits such as The Firehouse, a showband led by Skryneman Jim Tobin.
"I remember we played at the National in Kilburn, we were only there in his second week. Norman Wisdom was there the first week, we were there the second. There were eight bars instead, bouncers from Kerry everywhere, lovely place, thousands of people there. What a place, "he recalls.
"At that time, you were bringing 2,000 people to Beechmount (a venue in Navan, now demolished). It was one of the best venues in the area, we played there twice a year, every year, on Saint's night. -Patrick and St. Stephen's Night, two of the busiest nights of the year, packed to the brim. "
Ollie – who grew up in Alexandria, outside Navan and still lives there with his wife Kathleen – remembers the days when over 300 performing groups crisscrossed Ireland to fill church halls, marquees; all kinds of romance ballrooms in towns and villages.
Then, little by little, inexorably, everything started to change. The music has changed. Lifestyles have changed. The clubs came along and all of a sudden instead of a bunch the promoters and venue owners just needed to book a DJ and his records (invariably it was a man) and flashing lights.
"You started to see the crowds dwindling at dance halls and carnivals, although it didn't happen very quickly, it was a gradual thing," Ollie recalled when he called the Meath Chronicle office to ask. talk about his life and his time. About how he and The Firehouse have appeared on TV shows, mixed and mingled with some of the biggest names in showbusiness.
Outwardly it seemed like a glamorous world to be a part of, but there was also another side. In addition to the adulation, the applause, the glitzy costumes, there were the monotonous long journeys in smoky vans on bad roads along and the breath of Ireland.
"People would see you on stage for two hours and they would think, 'Oh, you have a great life. But after the show you would get in a van and maybe have to travel five or six hours to get home. factory in Navan where she worked. I could then get up at three or four o'clock and leave for another concert before Kathleen comes home. Fair play, she was great, she understood the business, what was involved.
"With the travel the rest of it was a tough life, but don't get me wrong it was lovely too and if you love music it can be a great life in so many ways. Every job has its downsides. . I've had more good days than bad days. "
In addition to the drafty capitals, crumbling old church halls, there were other real dangers to contend with. He remembers when, with the fire station, he put on a show in the west and a real tragedy was only narrowly avoided.
"Traveling at night the roads wouldn't be as busy as they are now, there were no highways of course, but one night we were after playing in Galway, we had played 21 nights of sequel and we were from Salthill.The lead guitar for the band at the time was Larry Gallagher, a man from Donegal who was with The Firehouse for a while.
"He asked me if I wanted to drive, he had his girlfriend with him and he was sitting with her in the back. I must have fallen asleep. I woke up and saw this truck in front of me. It turned out that the truck was parked, it was on the other side of the road. I swerved, hit a rock wall, a few tires blew and we ended up halfway across the road.
"The first vehicle to arrive was the van with Brendan Grace's party and lucky enough our van would arrive after that. So we pushed the car out of the road and continued on our way a bit shaken. We were lucky. . "
Ollie is not sure where the music comes from in his soul. Source. "I don't know, but when I was young I had in mind to play the guitar." He took up bass and learned it from renowned musicians Jimmy Smith, father of guitarist Jimmy Smith (who was previously invited to join Thin Lizzy) and Gloria Smith.
In addition to working at a Navan furniture factory making cribs, Ollie performed with local bands such as Woodpeckers, Mexicales, and Kells Jetliners, learning his second trade. The time came when he was offered a chance to turn pro with Heather Kaye and the Pines, a Longford-based combo, who asked him to tour Scotland with them.
"I grew up with five sisters, I was the only boy in the house and my mother didn't want me to go. It was 1966, I was only 18 or 19 years old. I had been working since I was 14. Longford met the band's manager, John Hynes, and slept in his house. The next morning we headed to Scotland. Ollie was on his way.
"Everywhere at that time it was crowded no matter how bad the band was. In Scotland we were treated like the Beatles. We traveled to play to the top of Scotland. It was a busy life but very little money We didn't mind we were young If you had enough to live you would be happy.
Ollie was invited to join Jim Tobin and the Firehouse, a band known far and wide for their brilliant interpretations of Jim Reeves classics. The band have traveled all over Ireland and have done at least one, sometimes two, venue tours of England each year, including the famous National in Kilburn where David Bowie and Johnny Cash also performed.
There were also the laughs, the time spent in the studio making LPs as well as TV shows with the legendary Boxcar Willie and Big Tom. Memorable occasions. "We did a TV show in a movie theater and one of the guys in the band saw this guy sitting there and wondered how he got in? Who let him in? was Boxcar! "
Ollie was the band's bassist from 1970 to 1983. By then, new trends had well and truly eroded in the once indomitable position of performing arts groups as the undisputed monarchs of the music scene. He describes the dismantling of the group as "heartbreaking". He knew trends were changing and that would mean new challenges for people like him.
To stay involved, Ollie was involved in forming groups such as Ace who performed locally. Eventually, someone suggested that Ollie run a sound system to play songs at private events and the like. He went for that and played familiar classics like Abba, Eagles, Neil Diamond.
Middle of the road stuff, country n'western. He remembers a freezing winter night in a Kilmessan pub when he was a DJ. He was happy to be located next to the fire. Then a vinyl record he had put on started to sound strangely, distorted. "The vinyl melted with the heat!" he recalls before delivering one of his familiar laughs. No one said show business would be like this. Ollie and Kathleen had a daughter, Sinead, who is now married to Mark Lynch. The beloved grandparents are surrounded by grandchildren Patricia, Kate, Hannah and James Oliver – and never far from their thoughts is another grandchild, Grace, who sadly passed nine years ago.
Ollie could do a charity concert every now and then, play music on his system, maybe to help one cause or another. Just for the good old days.
When he hears a familiar tune or meets an old friend, he is immediately transported to the days when showbands ruled the world. Glory days, as Bruce Springsteen might call them.